PRICES HEAVILY SLASHED! I need all these gone!
HUGE CLEARANCE SALE!
These books/mags have been sitting on my shelf for quite a while and I thought it's a wiser choice to sell them off to free some space. These are all the books/mags I'm gonna be selling:
Different
packages
at really good prices.
Selling
separately
too.
Prices are not inclusive of normal local postage.
All photos have been taken by me and the items showed in the photos are the items that you will get when you purchase them.
1. The Jacqueline Wilson Package $35 $30!!$20 $15!!!(Usual Price: About $70!!! YOU SAVE $40$50$55!!!)
(If bought as whole package) Each book only for $1.60?!?!?!?
Consists of 9 books, mostly read only once, otherwise
BRAND NEW
.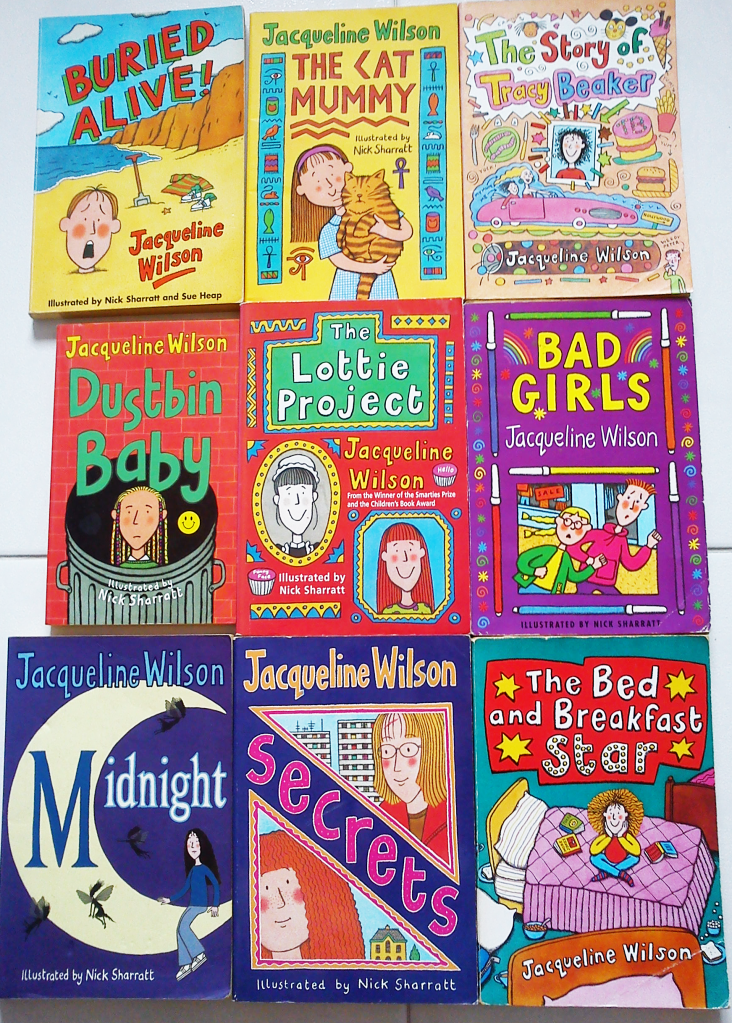 Books included:
Buried Alive, The Cat Mummy, The Story of Tracy Beaker, Dustbin Baby, The Lottie Project, Bad Girls, Midnight, Secrets, The Bed and Breakfast Star.
2. The Fashion-Fantasy Package $38 $35$20

$25

!! (Usual Price: About $80!!! YOU SAVE $4555!!!)
(If bought as whole package) Each book for only $3.50?!!?
Consists of 7 books that have been read once, with one BRAND NEW. These books have fashion, romance and fantasy-related content.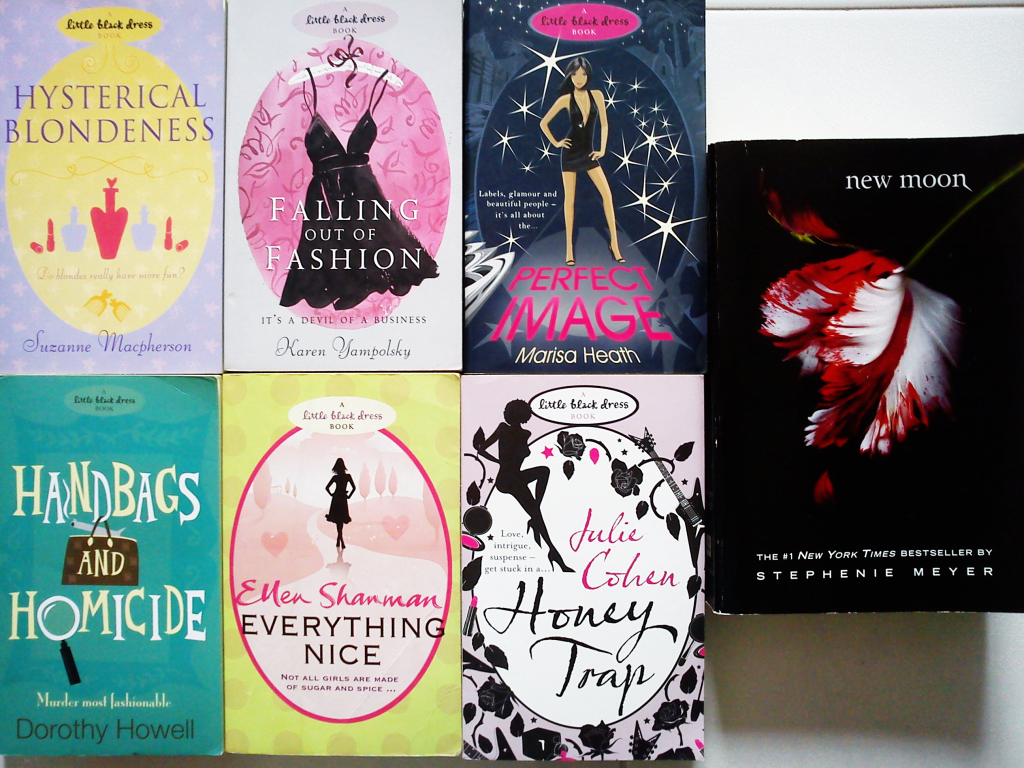 Books included:
Hysterical Blondeness by Suzanne Macpherson
Falling Out of Fashion by Karen Yampolsky
Perfect Image by Marisa Heath
Handbags and Homicide by Dorothy Howell
Everything Nice by Ellen Shanman
Honey Trap by Julie Cohen
New Moon by Stephanie Meyer
3. The Childhood Package $15 $10

$5

!! (Usual Price: About $40. YOU SAVE $30

35

!!!)
(If bought as whole package) EACH BOOK FOR ONLY $1?!?!?!?
Consists of 5 books that have been either read once or Brand New. These books are children storybooks, very suitable for Primary School children!
Books included:
Jimmy Zest by Sam Mcbratney
The Mermaid of Bondi Beach by Gillian Rubinstein
Matilda by Roald Dahl
The Invisible Boy by Sally Gardner
The Talking Snowman by Lois Gladys Leppard
4. Leftover of Teenage Girl Package:
Jane Green: Second Chance (Read once, in very good condition as you can see in the photos)
You can choose to buy this separately with other books, or get it with another package.
Individual purchase:
$6
.
Get it with at least 1 other book:
$5.
Get it with at least 2 other books:
$4.
Get it with another package: Depends on which package. Email me to ask about the total price.
5. The FASHION MAGS Package $25
$20!!!!!
(Usual Price: About $34. YOU SAVE $9
14
!!!)




(If bought as whole package) EACH MAG FOR ONLY $4?!?!??!



Consists of 5 Fashion Magazines. All are BRAND NEW AND IN PLASTIC except for Seventeen SINGAPORE that has been read once.
Mags included:
Teen Vogue Nov 2010
Teen Vogue Dec 2010/ Jan 2011
Teen Vogue Feb 2011
Seventeen (Overseas) Feb 2011
Seventeen Singapore March 2011

NB: Both Seventeen Mags have the same covers (Leighton Meester) but they are 2 different Mags with very different contents!
My email is

isabella_mak3103@hotmail.com

and PLEASE REPLY ME when I email you.
If you are interested in any of the above, please comment below with your email.
I will contact you within 24 hours.
I SELL THE BOOKS AND MAGS SEPARATELY TOO.
Buy more = More discounts!

Have a great day!